Camping here at Rancho Topanga is new.  We have completed 25 campsites but we are a work in progress.  All of our sites are designed to be "camper friendly", safe and comfortable.   All of our family are avid campers so we know what campers want and need to relax, have fun and enjoy the stay.  We've got beautiful mountain views, breath-taking views of the night sky, and fossils galore! Plus we've got plenty of peace and quiet to relax even the most weary travelers.

Call for us today for more information and reservations. 

"We love this place!  Thanks for making it wonderful.  See you next time! "

Judy

San Diego, CA

Pat and Guy Foli

HC 70 Box 340

Terlingua, TX 79852

(432) 371-2131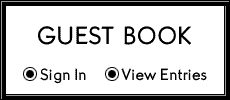 Office Hours:

8am - 8pm, 7 Days a Week